About Battershell & Nichols
At Battershell & Nichols, we know you want to be confident about your finances. In order to do that, you need clarity and solutions for your taxes and accounting.
The problem is, tax and accounting regulations are complex and changing faster than ever, which leaves you feeling uncertain and distracted as you try to resolve your concerns. We believe you should be able to focus on your strengths and priorities instead.
We understand the challenges you're facing. Together, our founders have over 75 years of tax and accounting experience. Since 1992, they have helped hundreds of clients find confidence in the midst of complexity and change. Our team is committed to professionalism and excellence, and when we perform work on your behalf, you can be confident that your project will be skillfully completed.
Here's how you find clarity and solutions:
Talk to Our Team. Get to know us while our accounting professionals make sure we understand your questions and goals.
Understand Your Next Steps. Uncertainty keeps us looking back. You will be able to move forward with clarity and confidence.
Have a Trusted Advisor for the Journey Ahead. We invest in your goals and come alongside you to help you reach them!
This is not just a job to us. We view it as a calling to help you succeed, and we invest in long-term relationships with our clients.
So, schedule your free consultation by filling out this form or calling us directly at (253) 839-1620.
In the meantime, you can download our free resource, "How To Maximize the Tax Benefits of Working From Home."
You can stop spending your time carrying the weight of the unknown about your taxes and accounting and instead have the peace of mind that things are being done correctly, the clarity you need to make informed decisions, and the freedom to focus on what matters most.
Our mission is to provide quality accounting, tax, and financial reporting services with the goal of equipping our clients for effective decision-making and sustainable financial growth.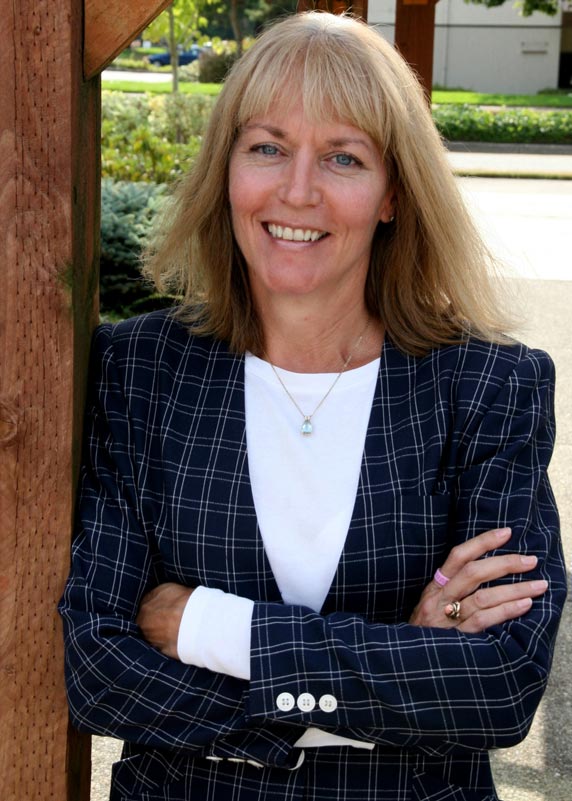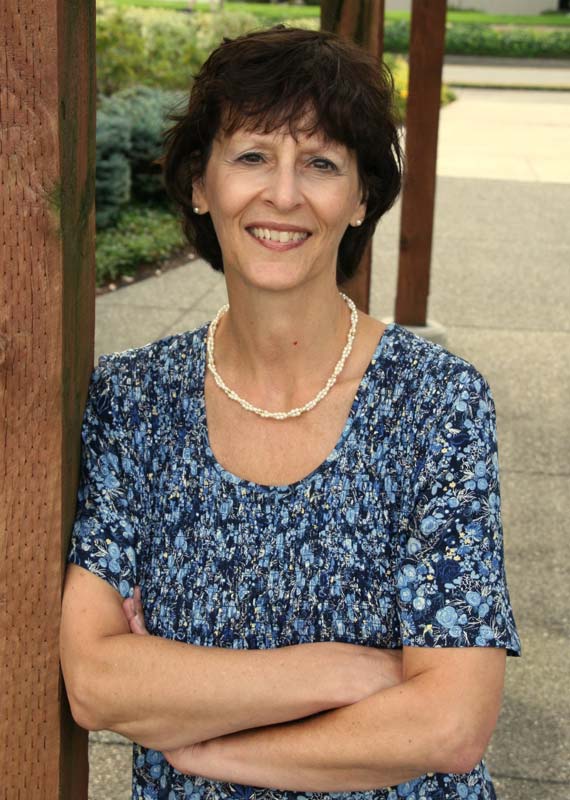 Darcy B
Darcy manages the day-to-day affairs of the office and also reviews many of the individual income tax returns. She also assists with financial statements, reports, and special projects. She has been part of the team since 1992 when she offered to help at husband Rick's new CPA firm for "a little while".
Darcy enjoys spending time with her family, taking care of her 3 grandsons, taking a cruise vacation, kayaking with her husband, jigsaw puzzles, teaching ESL, and relaxing with a good book or a 4-star Sudoku. One of her other passions is being a foster parent to babies. She and Rick have welcomed over 40 babies into their home for periods of a few days to 5 months.
Pete B, CPA
For over 35 years, Pete's career has spanned a number of industries and sectors that have given him a unique blend of skill and experience in both the business and nonprofit worlds. He earned his accounting degree in 1986 from Oral Roberts University and his CPA in 1989. In 2002, he studied for his Masters in Theology at Faith Seminary in Tacoma.
Pete brings a passion in leadership that is felt at the personal and organizational levels and joined our team at Battershell & Nichols in 2018. As a pastor and CPA, Pete leads our Remote Accounting Services (RAS) team, providing experience and insights to our church clients and leadership to our RAS team.
Pete describes his work as "being on mission". This phrase captures the calling he feels to serve the Church and Christian community to bring excellence and clarity to their financial picture. As a pastor, he resonates with the challenges and opportunities they uniquely face, and as a CPA he provides solutions and confidence to move forward with their vision.
Pete is a family man, married to Mary Kay since 1985, and has three grown children – Katie (married), Aaron (married), and Austin. He has a granddaughter and grandson and loves pouring into his kids and grandkids. He is active in his church and community as a volunteer. He enjoys hiking, skiing, and being outdoors. He is an avid reader.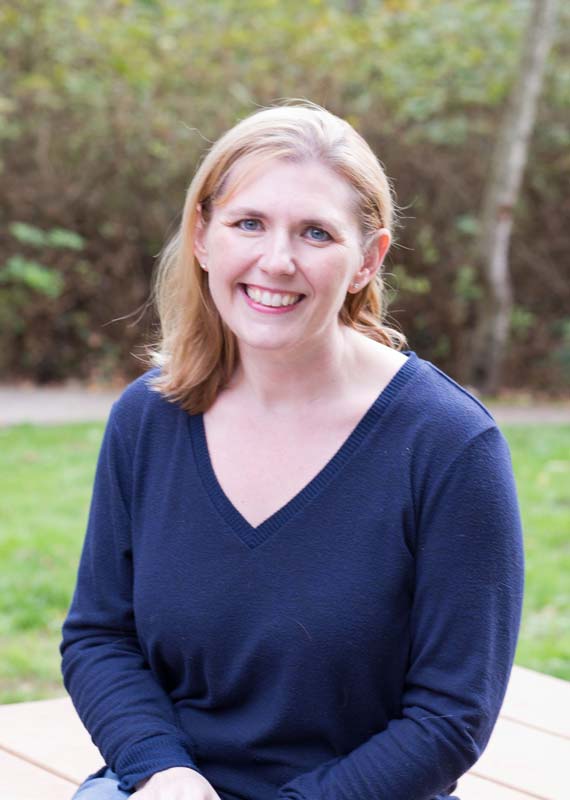 Sarah M, CPA
Sarah has enjoyed working with a broad range of clients in her more than 15 years of accounting. Prior to Battershell & Nichols, she worked at a small regional firm preparing taxes for individuals, businesses, and not-for-profits as well as audits of for-profits, governments, and retirement plans. At Battershell & Nichols, her primary focus is the audit and financial reporting of not-for-profit organizations.
Personally, Sarah enjoys spending time with her husband and three school-age children. She enjoys reading, photography, woodworking, family game nights, and is actively involved in multiple ministries at her church.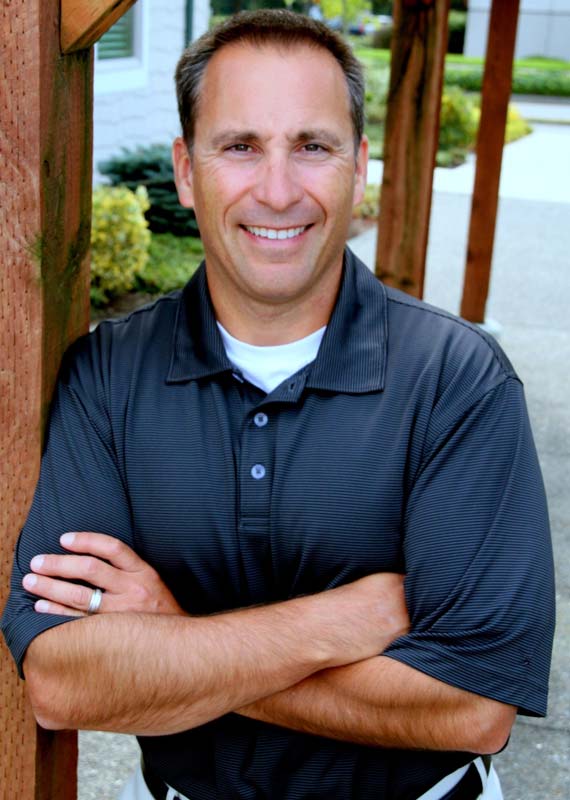 Todd R, CPA
With nearly three decades of CPA experience in public and private accounting, Todd brings a breadth and depth of industry experience to our clients. He manages a large cross-section of the financial reporting at Battershell & Nichols, P.S., while also contributing significantly to our tax practice in the areas of corporate, individual, non-profit, and WA State property tax exemptions.
Todd has been married to Michele, his high school sweetheart, since 1991 and they have two adult daughters living in the NW. It's not uncommon to find him outdoors backpacking in the Cascades, searching for fresh powder on his snowmobile, or working on that next home improvement project. Todd is a natural mentor and leader, roles that he readily embraces at work, at home, and in his Christian journey. Among other things, we readily look to Todd as our resident expert on Seahawk and Sounder stats.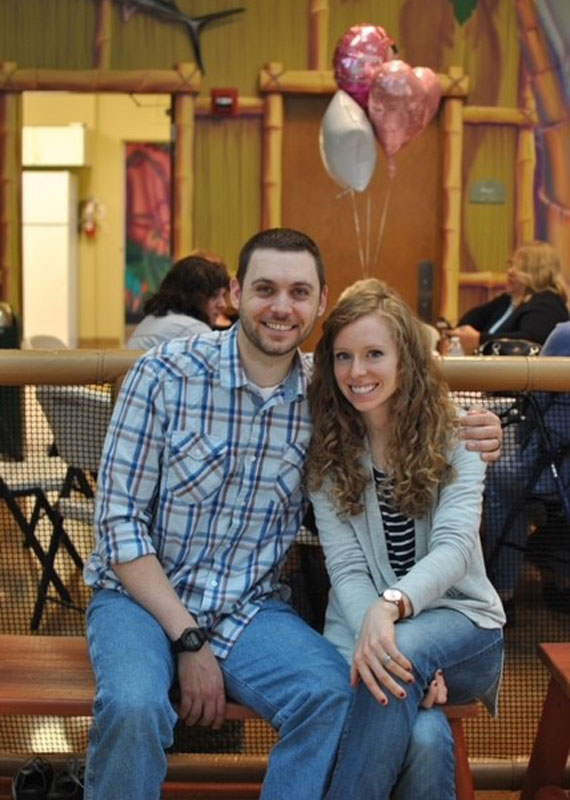 Lauren C, CPA
Lauren has been working at B&N since 2012, primarily in the audit and financial reporting practice of the firm. Before B&N, she worked in the business assurance practice of a regional accounting firm and as an analyst at a Fortune 500 company.
Lauren enjoys working at B&N because of the meaningful and challenging work, incredible team members, and the ability to help clients. When Lauren is not working, she can be found watching sports, going to garage sales, and spending time with her husband Nick and two children, Gavin and Brooke.
Heather S, CPA
After graduating from Gonzaga University with her bachelor's degree in business, Heather continued on to earn a master's degree in accounting from Washington State University. She worked as a CPA at Moss Adams specializing in audit for several years before working as an assistant financial controller of a local manufacturing company. Over 20 years ago, she began volunteering as the bookkeeper at her church which led to preparing taxes for several not-for-profits as well as serving as a director on their boards and preparing hundreds of financial statements and reports. Heather has a passion for finances and numbers. She enjoys helping others learn how to improve their financial record keeping and reporting.
When not working with our Remote Accounting Services team, Heather's weekends and evenings are filled with watching her teenagers play competitive soccer, working in her yard, and hiking with her family. At night, she enjoys traveling back in time through reading historical fiction and is often startled back to the present when her husband turns off the light. Heather has served at her church in the children's ministry for over 15 years.
Darby S
Darby serves as a specialist in Form 990 tax and informational reporting, assists with the preparation of financial statements, and provides support services to the Federal Way office. Darby has an infectious smile and an extraordinary ability to see the positive in everything. This, combined with her many years of experience in tax preparation and regulatory compliance, makes her a valuable part of our client service team.
Darby has a special fondness for driving large vehicles and earth-moving equipment. But even when these are unavailable, she is equally content to sit on the floor or in the dirt playing cars, trucks, and trains with the children in her life, tend to her garden with a hand trowel, or head to the trail, mountain, or beach— anywhere to enjoy the outdoors.
Lauralee W
Lauralee's working career has varied greatly over the years but has always included accounting in some capacity. From working for Princess Cruises to owning and managing Emerald City Smoothie in Orting, there are few things she will not do if numbers are involved. This passion for accounting and working hard was inspired back in High School when she took her first accounting class. Lauralee loves working hard and giving every assignment her best. She also strongly values creating a relationship of trust with every client she works with.
When not at work Lauralee is often spotted running or hiking around the beautiful Pacific Northwest. She also enjoys cycling, backpacking, and traveling with her husband. Lauralee is always looking for new pieces of God's beautiful creation to explore! Her favorite pastime though is being with family and especially keeping up with her 5 grandchildren.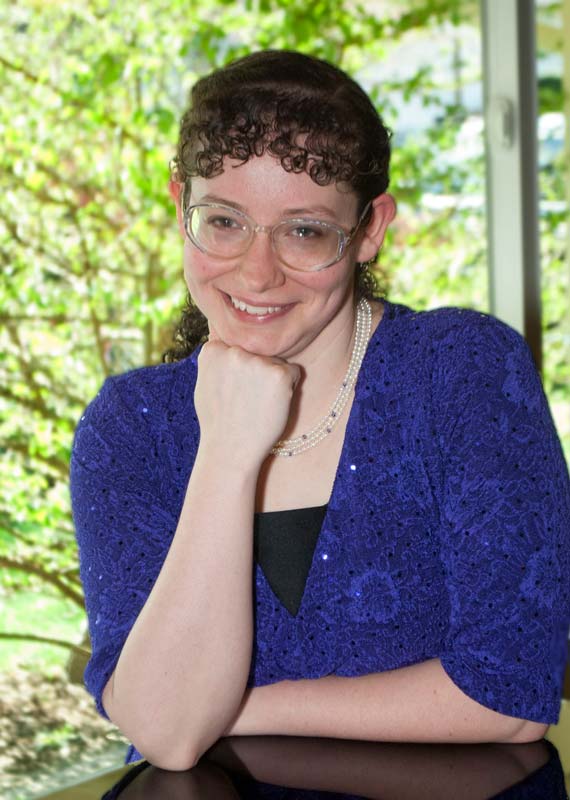 Andrea H
Andrea's love for taxes began when she had to figure out how to file her first tax return with the 1040 instruction booklet and paper forms. She enjoyed the process so much that others encouraged her to pursue a career in accounting. Working at Battershell & Nichols has combined Andrea's love of numbers and passion for ministry. She has played a key role in the development of remote accounting services at B&N, and has enjoyed working on various tax and accounting projects. She has also been involved in the finances at her church for many years.
Outside of planning, organizing, and analyzing data, Andrea enjoys playing her piano to relax, has taught music lessons for over 15 years, and has been a part of her church's music team for many years. Her music compositions have been used in children's ministries, church services, weddings, and recitals. She has a special place in her heart for children and loves adopting extra nieces and nephews. When she isn't crunching numbers, playing with children, or making music, she is most likely to be found enjoying a bowl of ice cream over a deep conversation with a friend.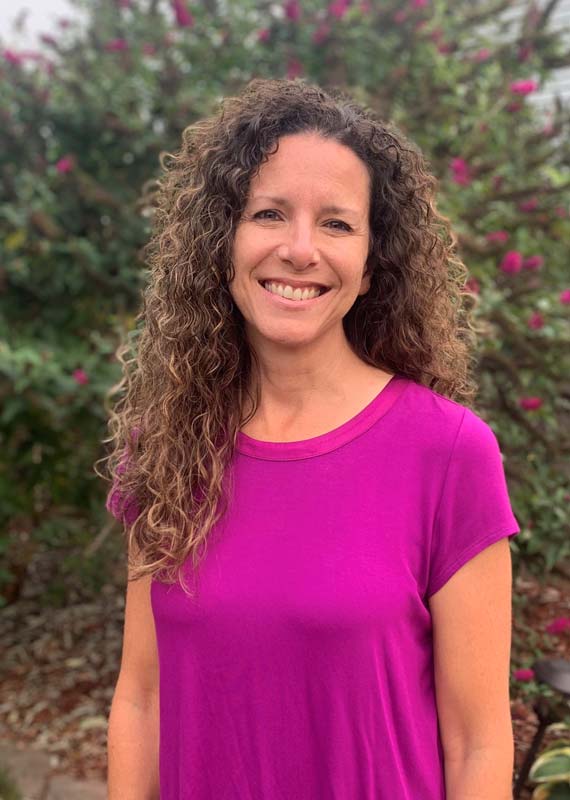 Nicole H
For 10 years Nicole worked as an engineer designing and rappelling from bridges. After taking a 15-year break to raise and homeschool her kids, she was drawn to accounting and went back to school to earn her Certificate of Accounting through UC Berkley (just one class away from finishing). She loves the atmosphere at Battershell & Nichols and helping her clients on our remote accounting services team.
She worked as a volunteer treasurer at her church for 7 years and was thrilled to learn there was an accounting firm that worked for churches and nonprofits. When Nicole isn't playing with numbers at work, she can be found helping her 2 teenagers with Algebra or training for a triathlon with her husband. As a family, they enjoy backpacking and mountain biking.
Marilyn B
Marilyn brings over 20 years of corporate finance and 10 years of church bookkeeping experience to the Battershell & Nichols Remote Accounting Services Team. She made the transition from corporate finance to church bookkeeping to be able to spend more time with family and use her gift for numbers to serve her church. Marilyn jumped at the opportunity to join the Battershell & Nichols team so that she could further share her knowledge and services to support other nonprofits and churches. Marilyn loves problem-solving, building relationships, and working with clients. She hopes that her work relieves burdens on those she serves so that they may focus more on their ministries.
Marilyn loves spending time with her husband, two grown children, and her grandson. She is also a tea and British TV fanatic! Her favorite place to be when not working is outdoors. You will usually find her hiking, golfing, kayaking, or at the beach listening to the ocean while reading a good book. At Marilyn's church, she has served in hospitality and administrative roles. Her favorite ministry though is spending time with the babies in the nursery.
Kim H 
Kim has an accounting degree from the University of Washington and spent her early career working in bookkeeping and human resources at credit unions. She then stepped away from the workforce to raise a houseful of boys. For several years Kim and her husband also owned a drive-thru espresso stand in North Seattle where Kim handled the accounting. She has a passion for building relationships and found the remote accounting services at Battershell & Nichols to be a great fit for satisfying her craving for numbers with the aspect of helping her clients.
Kim is kept busy outside of work by her husband of 25 years, her 3 boys, and their 3 dogs. She can be found volunteering at the schools, working the concession stand at her local little league, or on the sidelines cheering her kids on or keeping score. Her and her husband enjoy serving in church mainly with youth ministries ranging anywhere from holding babies up to helping with the high school group. She loves to sit down with a cup of coffee, worship music, and a good book or in her craft room creating things.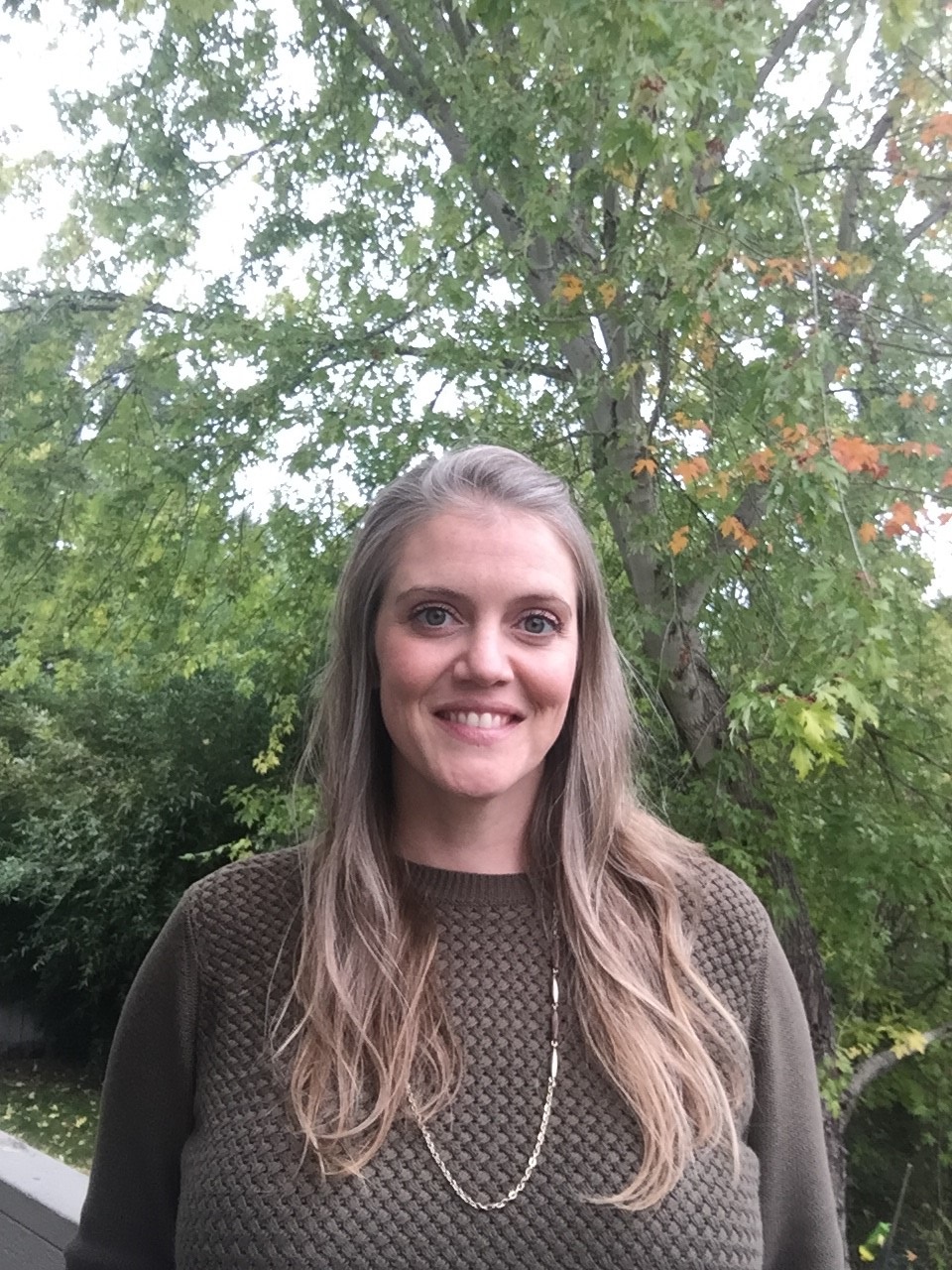 Jamie S
Part of Jamie's professional past has been spent as a library technician, working with various Boeing infrastructures in an effort to digitize hard copy resources. She holds a Bachelor's degree in, and loves, ancient history – though a large part of her professional career has been in various secretarial roles. Jamie is excited to put her administrative skills to work supporting her teammates and our clients.
Jamie and her 6 year old daughter have lived in Tacoma for several years, and rain or shine, they love to explore the beauty of the PNW. She loves to travel and has lived in Switzerland as well as Australia, though her favorite country to go on adventures in has been Israel! She also enjoys cooking, reading, and has a huge affinity for science fiction. Jamie is the Director of Children's Ministry for her church family in Edgewood and her favorite part is helping them foster a relationship with Jesus and with each other.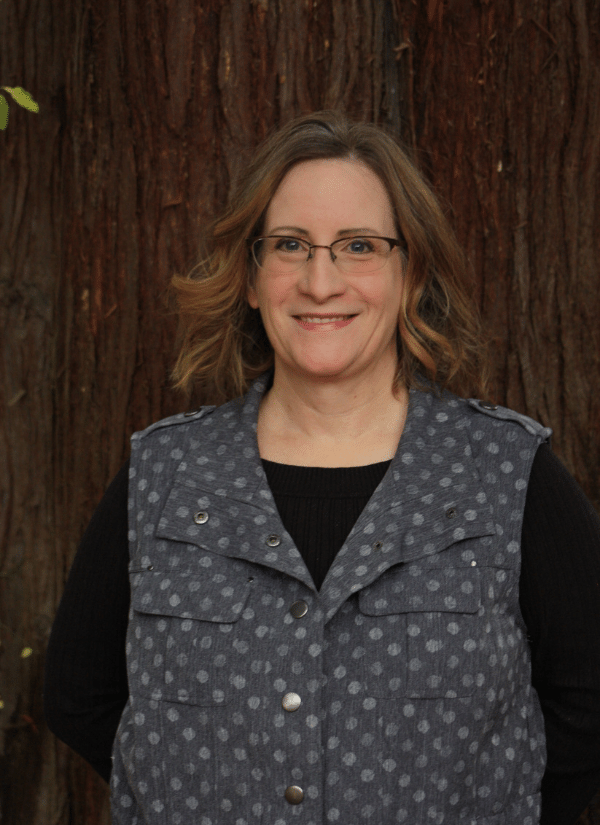 Cindy R
Cindy and her husband Chris started their own printing shop in the early 90s where Cindy assisted Chris with the accounting and taxes.  During that time, Cindy earned her Accounting & Finance degree from Central Washington University.  After earning her degree, Cindy spent over 20 years in public and private accounting.  Cindy has Tax and Audit experience and most recently gained in-depth experience as an assistant controller and payroll manager.
Cindy loves gardening, camping, hiking, being out on the water and crafting as well as supporting her children's sports endeavors (soccer, fast pitch, karate, and ninja courses).  Cindy enjoys volunteering at local schools and community activities.  Her family has also rescued 2 dogs, 1 bunny and recently added a cat.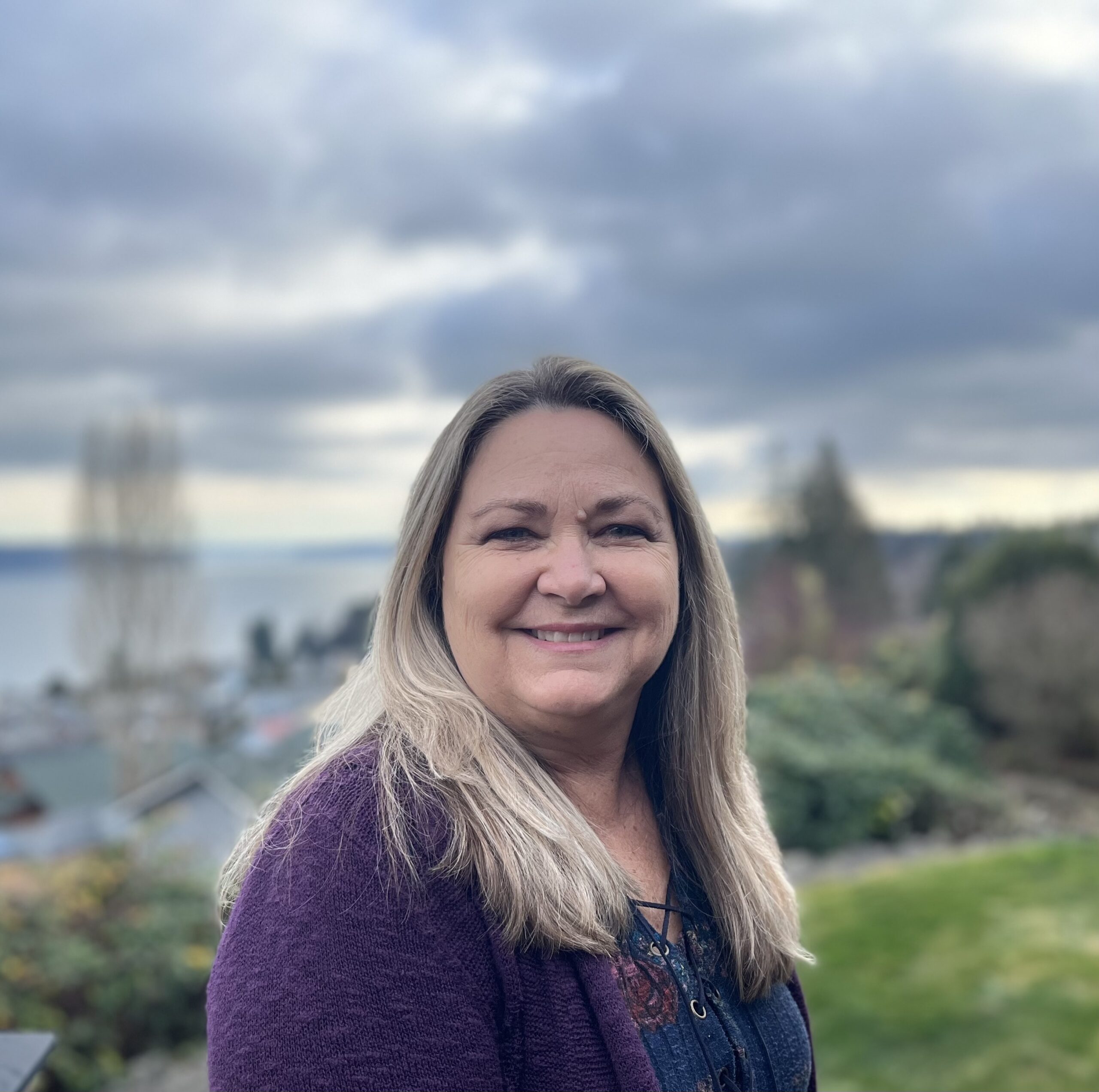 Tina S
Coming from a family of bookkeepers and business owners, Tina started her first business at the age of 12.  After college, she found a niche working as a consultant assisting businesses with setting up their computerized accounting programs.  After 20 years as a consultant, she was hired to work with her church as their accountant and Treasurer.  Tina brings all this hands-on experience in accounting and bookkeeping to our firm, committed to our mission to serve churches and Christian nonprofits.
Tina enjoys spending time with her husband of 33 years, family, friends, and their blue and gold macaw.  She is active in her church, leading a small group and has traveled to Israel many times. Tina loves the outdoors, particularly the ocean and enjoys scuba diving and camping.
Fawn M
Fawn spent 25 years as an entrepreneur in the automotive industry, managing all things numbers including accounts receivable, accounts payable, payroll and inventory. After she and her husband sold their businesses, Fawn took a job at her church as bookkeeper, allowing her to use her skills in a different sector. She completed a bookkeeping course specializing in QuickBooks Online and payroll management prior to starting with Battershell & Nichols. She is excited to help others keep their finances organized, it's the mundane but important part of running a successful organization!
 When not working, Fawn loves spending time with her family and friends. She is an avid horse enthusiast and enjoys competing, as well as coaching youth for the local high school equestrian team. She and her husband also enjoy backpacking and have completed several sections of the Pacific Crest Trail.
Download Our Free Guide
How to Maximize the Tax Benefits of Working from Home
6 Critical Questions Asked by Employees and Employers
There are tax benefits available to those who are working from home that you do not want to miss. This free resource will help you make the most of them.
Schedule Your Free Consultation
Take your first step towards clarity. You'll get a chance to get to know us, and we'll make sure we understand your questions and goals.