Battershell & Nichols Testimonials
Church finances are not something ministry leaders love talking about, let alone enjoy spending time on. However, accuracy, integrity, and transparency are of the utmost importance when leading a church ministry. To accomplish that, we needed to assemble a team to provide a high standard of bookkeeping and accounting for our congregation.
Christian Life Center's leadership had made a commitment to excellence in the area of finance. Once that commitment was made, we went looking for an accounting firm to help us meet our goals of accuracy, integrity, and transparency. Battershell & Nichols has delivered an incredible service to our church and team. We've tried other firms, and the difference we've seen in B&N's quality of work and care for our ministry makes us grateful to have B&N as a part of our finance team.
We wholeheartedly recommend B&N to you. You will find a highly competent group of professionals working alongside your team who share your commitment to your mission and ministry.
Virgil Brown, Lead Pastor
Christian Life Center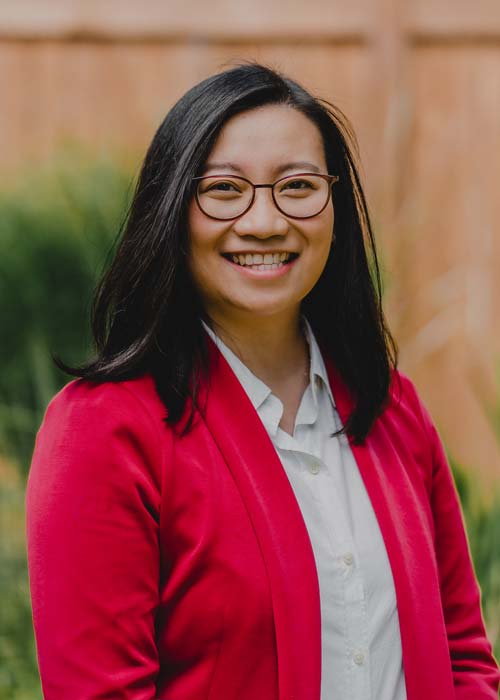 When our organization was founded a few years ago, we made a commitment that our financial records would be done professionally by a CPA firm that had a lot of experience with nonprofits. We went with Battershell & Nichols, and they have been with us from the beginning. They have not only helped our leadership team, but the fact that we have CPA oversight has brought about a trustworthiness to our donors. I believe this has helped us with increased donations too over the years.
We quickly found out how many accounting and tax questions we encountered on a day to day basis. The team at Battershell & Nichols not only prepare our financial statements, compilations, and tax returns, they also have become part of our team as a trusted advisor that helps us navigate a lot of complex accounting and tax matters.
I remember one time I had to work with an attorney and an insurance auditor that gave me financial reports that I didn't really understand. I called the team at Battershell & Nichols and asked for one of them to join me at this meeting. I knew it was beyond their scope of work, but they sent one of their team anyway. That's the kind of people they are. They are very professional and excellent at what they do. And they also care deeply for the success of our mission at WAMS.
Another side benefit I've observed about this team. When our organization was founded, I was the Development Director and I was recently promoted to be the CEO. I've realized that some of the skills I now possess to lead this organization were gained through my working with Battershell & Nichols. I am a better leader because they are on my team.
Helen Nguyen, CEO
Women's Accessible Medical Services (WAMS)
Before we hired Battershell & Nichols, we did our bookkeeping in-house. While our bookkeeper did everything we had asked for, we all had a sense that we needed help to get our financial reports and processes more in compliance with Generally Accepted Accounting Principles (GAAP). When our bookkeeper retired, we made the decision to outsource our accounting work.
It was one thing to find a CPA office, but quite another to find one we could trust and who understands our church accounting needs. The moment we made the decision to work with Battershell & Nichols, we were not disappointed! We found them to be professional and possessed the specific knowledge and skills for church accounting work.
We found them to be very fair in their price, and they have delivered even more than what we hoped for. Their financial reports are easy to read with graphs and key metrics, giving us a clearer picture of where we are financially month to month.
Another big benefit is the online programs they use, allowing our work to be done remotely. This brought us to a paperless process for all our accounting functions including deposits, checks and reimbursements, payroll, general ledger, and financial reports. This produced greater efficiencies and convenience for our staff and leadership team. It really became valuable when COVID suddenly came. With so much disruption around that event, it was a huge relief to know that our accounting functions continued smoothly and without interruption.
On a personal note, the stress level for me and our treasurer really dropped once B&N joined our team. Just knowing we have a CPA team that services our church and someone to go to with accounting and tax questions provided a confidence in me that is enjoyed by our leadership team and members at large. I highly recommend the services of Battershell & Nichols. They are professional, experts in their field, and very kind and caring. It is a joy to work with them!
Hylan Slobodkin, Pastor
Beit Tikvah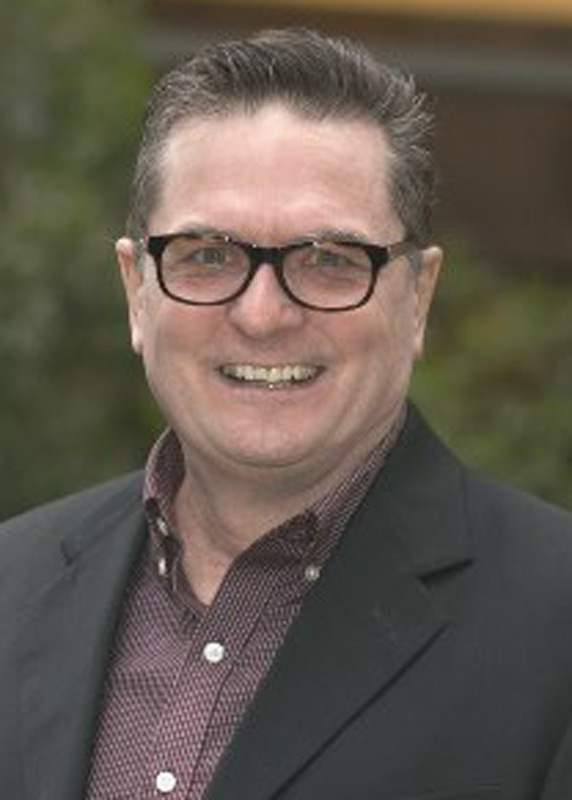 I have been pleased to work with Battershell & Nichols since joining the finance team at Seattle Revival Center. They have stepped in and provided excellent customer service and accounting review and support. Their expertise in non-profit accounting is also a plus.
And their spirit is also a blessing. They are flexible to our needs and even support us in prayer from time to time. From all of us who are responsible to steward the finances at SRC, we give a big THANK YOU to all the staff at Battershell & Nichols. Hopefully, we can continue this relationship with you for many more years.
Grant Bruneau, Treasurer
Seattle Revival Center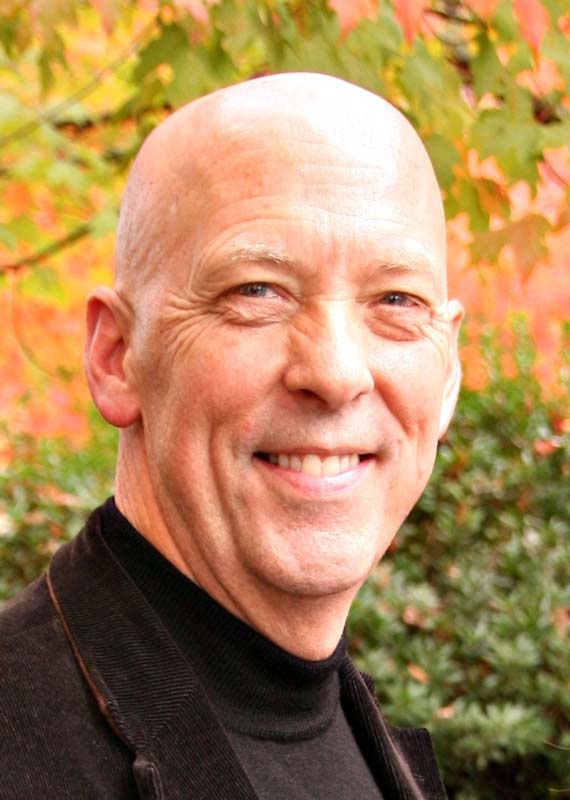 For more than 30 years, Rick Battershell has guided me through every challenge that has come my way in regard to personal and business tax preparation.
For the first several years, Rick educated me on current tax law for business expenses, and I realized significant financial tax savings.
As a pastor of a growing mega-church, I employed his firm to perform our annual audits. That has empowered our organization in the critical task of demonstrating its financial integrity.
When I opened up my first corporation, Rick successfully navigated me through the state and IRS processes as well as HR issues which needed to be addressed.
Now, in my retirement, this firm continues to keep me current on all tax regulations, even as I navigate 1031 real estate transactions and commercial property investments. To date, I have never been audited by the IRS. For these, and many other reasons, I continue to be a satisfied customer.
Jim Amandus
Client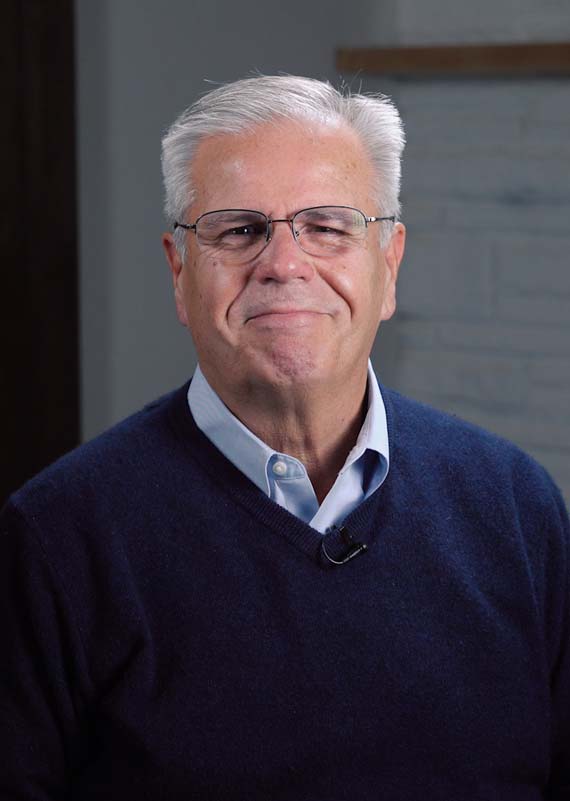 It is hard to believe that we have been with Battershell & Nichols for almost 30 years! They handle the accounting for our nonprofit ministry, for-profit preschool, and our personal taxes. Their professionalism and care have remained the same from the beginning when our organizations were small through the years of growth which followed.
Through the years, Battershell & Nichols have answered our questions, sorted our problems, and kept our operations running smoothly. We have partnered with them to strengthen our bookkeeping, file all the necessary tax documents, and generally stay informed about the constant changes in finance and tax laws. Our financial health is due in large part to the knowledge and expertise of Battershell & Nichols.
You go to someone because you have a need. You stay because they can be trusted. The counsel we have received has been invaluable and given us peace of mind. We always know our books are in good shape and our taxes are properly filed.
Having an expert in our corner has allowed us to focus on the things we do well and achieve our goals. It also helps if the experts are nice people who have your best interests at heart. We have enjoyed our relationship with Battershell & Nichols for many years, and we hope it continues for many more!
Ray Armstrong
Client
My wife and I have used Battershell & Nichols for more than 15 years to prepare our personal taxes. Due to employment and investment considerations, our taxes are exceptionally complex, and having a tax return thicker than an inch is normal for us. Working with B&N has been great, and they have made this process as painless as it can be. They are proactive and detail-oriented, and it is very comforting to know that despite the challenges of our situation our returns will be accurate and timely and prepared with our best interests in mind. Moreover, given the quality of their service, what they charge for their services strike me as incredibly reasonable.
Paul Greenwood
Client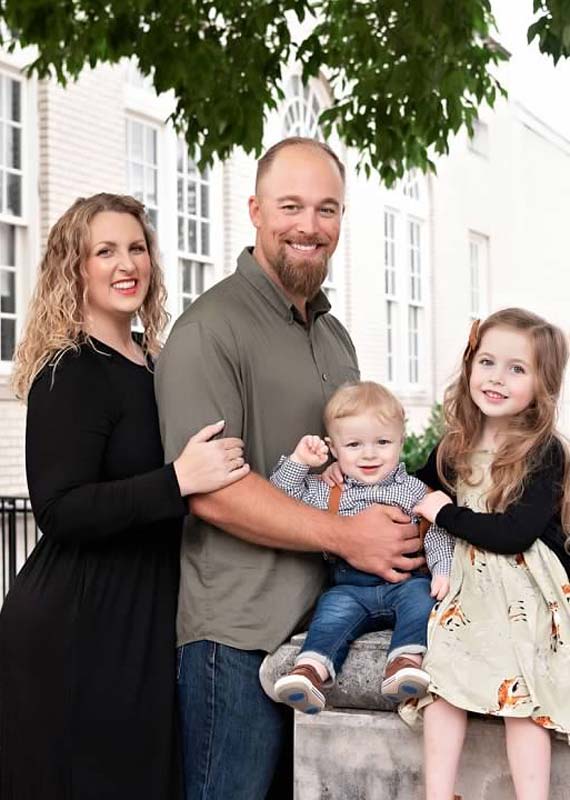 Patriot's Choice was started by myself as a small sole proprietor construction company shortly after separating from the Military. After a few seasons picking up more and more projects than I could physically handle fully with my own hands, I reached out to Robin Nichols for help. We quickly began setting up basic systems and planning for the future alongside the Battershell & Nichols team.
They have provided the confidence needed in the accounting and tax areas while my company continued to grow. But that's only part of what they have done for us. When we needed to outsource our bookkeeping, B&N helped us secure the right person. Then, when we decided to bring our bookkeeping in-house, they came along side us to find competent staff to fill the accounting and administration positions. They coached me on how to run a tight ship and maintain integrity in our internal controls and financial reporting.
We couldn't be happier working with the Battershell & Nichols team and plan to continue our business relationship in the years ahead. From bookkeeping, to training, to tax planning, I highly recommend Battershell & Nichols. I am certain they will do the same for any other business seeking professional oversight in accounting and tax matters.
Cameron Carter
Owner, Patriot's Choice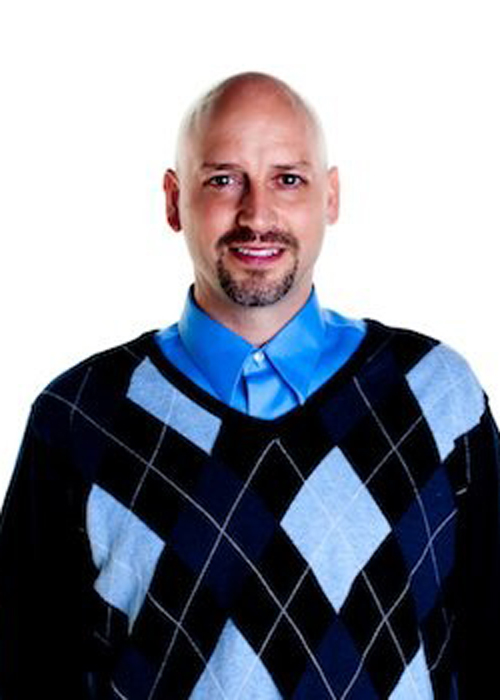 Five Star Mechanical was established in 1999 as a family-owned business. Upon our start, we were young and inexperienced with a lot to learn regarding business and taxes. Over the years, we tried to hire competent help while learning as much as we could through trial and error. Along the way, we came across Battershell & Nichols.
The Battershell & Nichols team helped educate us as owners as well as our employees in areas where we were weak. Through this process, we have built trust in them. We have faith that they will tell us the hard truths to help us streamline and improve our business.
Battershell & Nichols has drastically helped our efficiency as a business. They also, unknowingly, have helped us to understand better discernment in hiring the right help for our business.
John Ware
Managing Partner, Five Star Mechanical
We have used Battershell & Nichols as our primary resource for tax and accounting advice and oversight for more than 15 years, and in that time I have never once been disappointed with the results they provide – whether it's been a quick answer over the phone, or preparing our year-end reports, the staff of Battershell & Nichols are not only competent and skilled technicians who serve with excellence and integrity, but they are great to work with!
Linda Nelson, Former Business Administrator
Christ's Church
Federal Way, WA
Battershell & Nichols has been an invaluable ministry partner for our church. They've reviewed financial statements, advised on how best to structure staff compensation and benefits, and assisted with special projects beyond our own staff's expertise. Over the last couple of decades, they've been the only firm I've recommended to churches seeking help with accounting and related financial issues.
Dave Erickson, Exec. Pastor of Admin.
Bethany Baptist Church
Puyallup, Washington
Battershell & Nichols has been invaluable to the ministry of Northwest Church. Their expertise, reliability, and consistency are second to none. The counsel and services they provide give us strong confidence and immeasurable peace of mind. From the small details to major financial decisions, their team's wisdom always exceed our expectations.
Marc Hagman, Former Ministry Resource Director.
Northwest Church
Federal Way, WA
Battershell & Nichols have been our accountants for almost 20 years. We have found them to be knowledgeable, informative, and reliable in providing service for our church. It is refreshing to have accountants that understand both business and ministry. With accounting and reporting rules changing all the time, we needed someone experienced with financial environments and Battershell fit the bill. We could not ask for better accountants! We would not hesitate to recommend Battershell & Nichols to anyone.
Ray Armstrong
Calvary Community Church
Sumner, WA
Battershell & Nichols has served our church well in providing excellent tax and accounting advice. We have appreciated their quick, competent, and thorough responses to our questions. It's reassuring to know that great financial guidance is close by.
Kevin Sullivan, Senior Pastor
High Pointe Church
Puyallup, WA
I have worked with Battershell & Nichols since 2004. Their expertise is unmatched in serving the tax, accounting, and financial needs of our church and ministries. They consistently meet our expectations. We are impressed by the depth of resources and experience B&N brings to help our organization be effective in its ministries.
Ron Lalime, Business Director
Riverview Community Church
Kent, WA
Rick Battershell has helped our organization repeatedly over the years, mostly by being instantly available to answer any questions I send his way. He has provided help concerning the WA state property tax laws with its facilities use guidelines for a nonprofit. Those questions have been never-ending! I have also received direction concerning employment tax law, 1099 forms, and pension plans. If I can't find an answer myself, I send him an email. If I think I understand some particular law, he will verify that for me. He is the "go-to guy" for any Financial Manager's questions. I do not know what we would have done all these years without his help.
Anita O'Connor, Former Financial Administrator
Peninsula Bible Fellowship
Bremerton, WA
I have served in administrative positions at Our Savior Lutheran Church for the past 17 years. During that time Robin Nichols and Rick Battershell have helped our church with preparing financial statements, classifying employees correctly, and answering confusing financial questions that come up from time to time. Rick and Robin have a special passion for helping church administrators implement best practices as they apply to church finances. I have attended many of their presentations at the local meetings for church business administrators and their annual workshops and have found the information relevant, up-to-date, and very helpful.
Sue Bratz, Former Business Administrator
Our Savior Lutheran Church
Tacoma, WA
We have worked with Rick Battershell and Robin Nichols since 2010 and could not possibly be more delighted. Cedar Park is an extremely complicated Christian organization, currently operating six churches, five school campuses, seven outreach ministries and three rental properties – organized as seven distinct corporate entities. Rick and Robin's extensive expertise relating to the unique requirements and regulations of those operations has been invaluable to us. We continually rely on their expertise to proactively help us comply with all banking, federal, state, and local tax and regulatory issues. Their staff are all wonderful to work with and Rick and Robin have both made themselves available to us on off-hours as needed – something that is increasingly rare. I would not hesitate to recommend Battershell and Nichols to any Christian organization.
Steve Orcutt
Cedar Park Church
Bothell, WA
As a nearly 50-year-old church, we took pride in emphasizing our spiritual purposes but in the process of doing so, we neglected to carry out financial practices with the consideration they deserve. Such inattention brought the leadership and the overall church into a very difficult time. Not keeping up to date on appropriate financial procedures and practices nearly cost us our good name in the community and, further, eroded the confidence of our congregation. Trust in both organizational and spiritual leadership were questioned. The result of not having our financial house in order was that we were significantly distracted from focusing on our spiritual calling. We are grateful to the available, calm, and professional leadership of Battershell & Nichols, PS. They played a significant role in getting us to the place of relative financial peace that we presently enjoy. Without their prompt, patient, and professional guidance we would have surely continued to struggle to keep up with the ever-changing IRS and State regulations. We continue to rely upon them for ongoing advice and training. Our church is not alone in overlooking sound financial accounting practices. We are thankful for His Grace and for the ongoing assistance of Battershell & Nichols to counsel us toward sustaining sound financial procedures and practices.
Tim Larson, Chairman, Elder Board
Faith Church
Kent, WA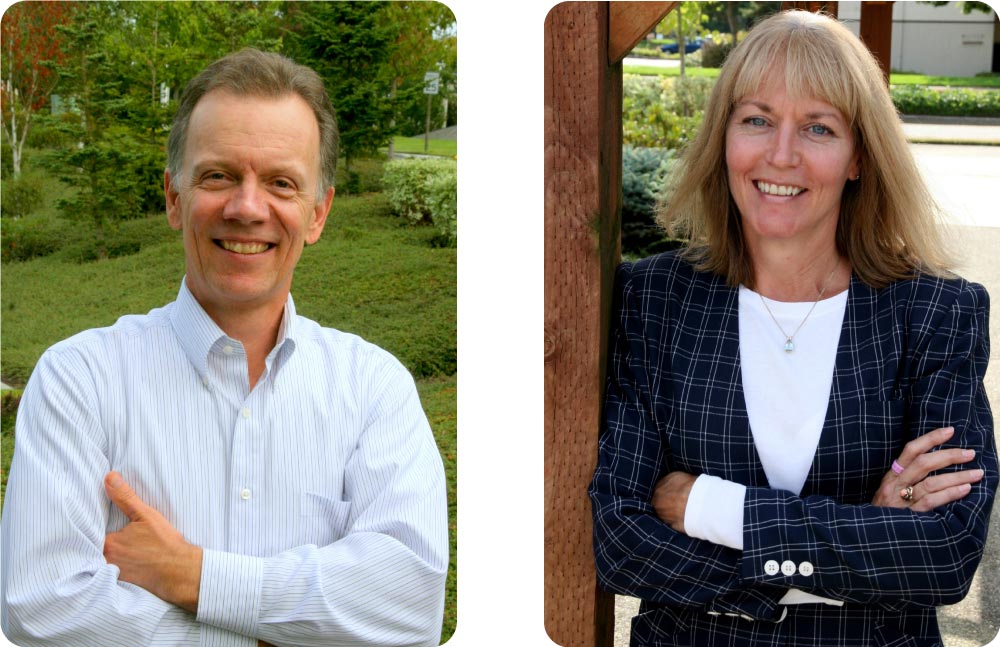 Tax and accounting regulations are complex and changing faster than ever, and the confusion is distracting. At Battershell & Nichols, we come alongside you as a trusted advisor to provide clarity and solutions so you can focus on what matters most. Read More
Download Our Free Guide
How to Maximize the Tax Benefits of Working from Home
6 Critical Questions Asked by Employees and Employers
There are tax benefits available to those who are working from home that you do not want to miss. This free resource will help you make the most of them.
Schedule Your Free Consultation
Take your first step towards clarity. You'll get a chance to get to know us, and we'll make sure we understand your questions and goals.